Undo-Redo graphic studio gathers the duet of the artistic directors Teresa Gasperutti and Nicola Aguzzi. Since 2006, Undo-Redo draws signes, builds shapes, conceives narratives out of images. In each of those realization, they look for meaning, esthetic coherence and elegance. From visual identities to publications, from signage to web sites, Undo-Redo develops ideas and experiments approaches in all visual design fields. Concerns with details, sensible to the beauty of materials, curious to explore production methods, Undo Redo considers each project as a unique object. For this reason, the duet works from conception to production to the made to measure creation in close relation ship with customers.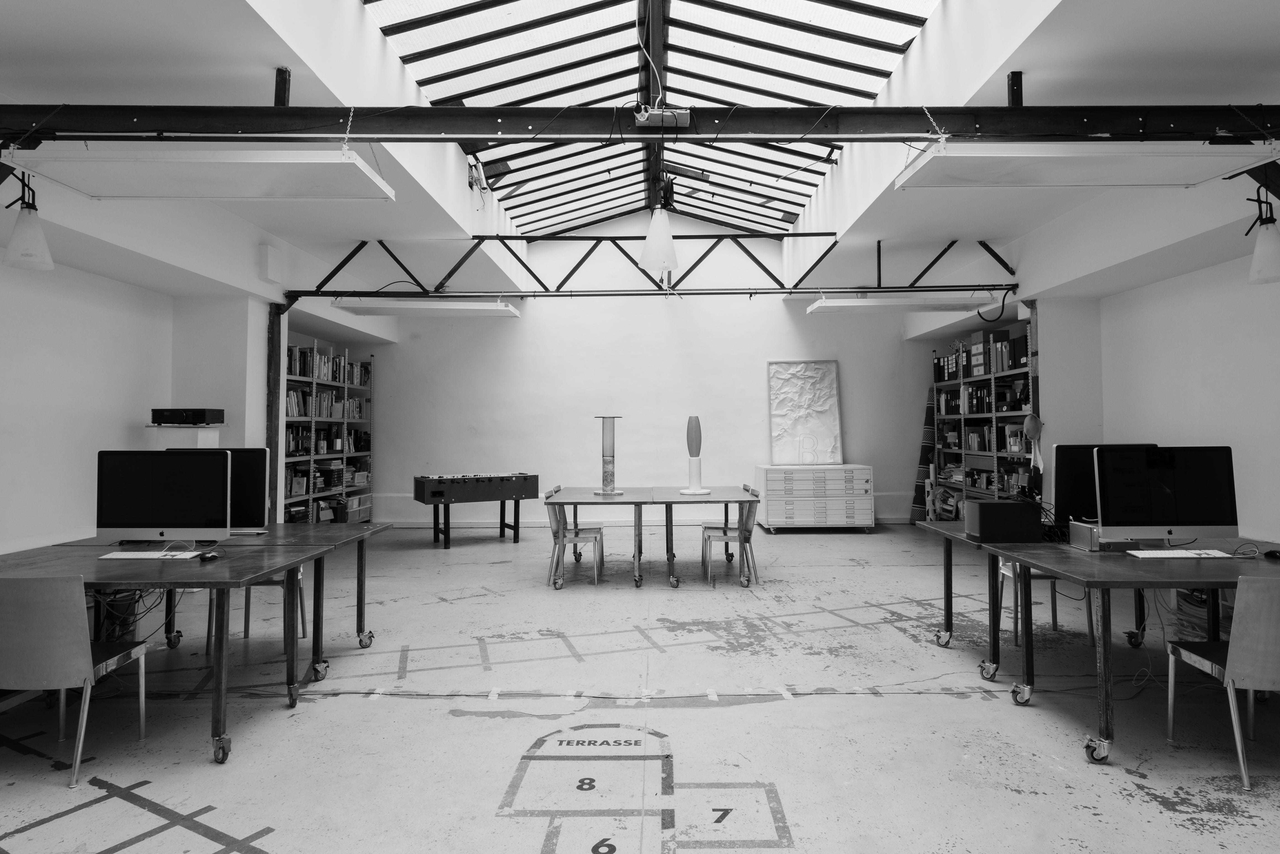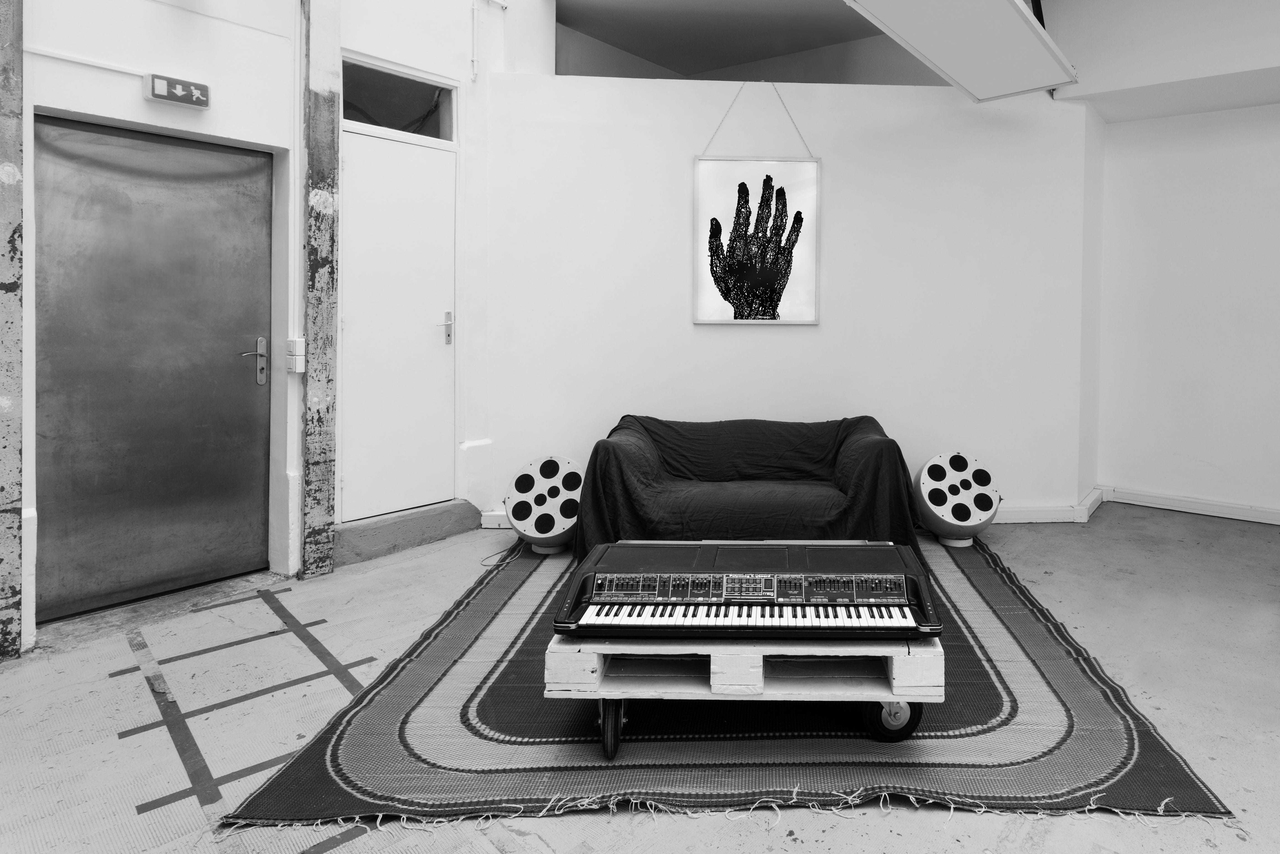 Expertise
Visual identity

We want to know your story first. Our mission is to create a strong graphic signature that speaks to you.

We design your logo so that it carries not only meaning, but also graphic signs and visual worlds inspired by your story. According to your needs and to maintain a coherent global visual identity, we are able to bring your world onto any communication medium, print and web. In collaboration with professional photographers and illustrators, we can ensure the artistic direction and the production of visuals to promote your objects, your spaces, or just your ideas.
• Logo
• Brand Identity
• Graphic Charter
• Typography
• Artistic Direction
• Visual Communication
• Édition liée à l'image cordonnée
• Website
• Production Follow-up
Editorial design

We like the smell of ink, the sound of pages, the touch of paper. For us, publishing is a matter of meaning. Sensation and meaning.
Our goal is to enhance the quality of your content and to develop your editorial project from A to Z, from the development of the railroad to fine-tuning in printing. We develop a graphic universe specific to your work that is always in phase with the narration and the style you seek. Our work cover all areas of print. Thus, always in the spirit of your visual identity, we can ensure the realization and production of any type of printed communication medium.
• Book
• Catalog
• Magazine
• Press Kit
• Brochure
• Invitation
• Competition Dossiers
• Infographic Design
• Production Follow-up
Environmental design

We imagine and design possible pathways to create a palpable, narrative experience that connects the visitor to the place.
We favor graphic solutions that integrate with the architectural volume and that take ownership of its materials to reflect the identity of a place. We are always thinking about effective orientation, identification, and information systems to make the use of a place clear and to welcome and take care of the visitor. We work in close collaboration with architects, landscapers, and manufacturers, while being in the field to ensure the smooth execution of the project down to the last detail.
• Signage
• Exhibit graphics
• Creation of Signage Charter
• Planning
• Choice of service providers for the implementation
• Production Follow-up and monitoring of installation
Creativity

Our visual archive is ready to be transformed into patterns, compositions, and typography at new projects's service.
We like to share our visual experiments with brands and partners who are looking for a new graphic style for their products or for the launch of unusual objects. No matter the kinds of objects or types of materials! We are passionate about scholarly and popular culture, and seek to imagine and promote interdisciplinary collaborations with individuals from the world of contemporary art (madeinchinarevue.com project), architecture, and crafts (tapestry ISOs).
• Pattern design
• Creation and development of graphic products
• Creation and development of interdisciplinary projects
• Production follow-up
Clients
Espace & Architecture
AGA Architects Associés
Ante Prima Consultants
Arte et Charpentier architectes
AS. Architecture Studio
ATSP Architectes
AZC Atelier Zündel Cristea
Bouygues Construction
Bruxelles Mobilité
Christ.Christ.
Claude Vasconi Architecte
DGT Architects
DLA Architectes
EGA Erik Giudice Architects
Emerige
Fresh Architectures
K-Architectures
Lafarge
LAN Architecture
Linkcity
Mairie du XIe arr. de Paris
Manuelle Gautrand Architecture
Metropolis
Moatti & Rivière
RDAI Architecture
Studio Adeline Rispal
Tangram Architectes
Vinci Construction
Vinci Immobilier
Artisanat & Industrie
Atelier Emmanuel Barrois
EDF
Havas Worldwide
Marazzi
Magnum Photos
RTE
SNEL Graphics
VMA Voyez Mon Agent

Art & Design
D'Days
Francesca Avossa Studio
Galerie du Passage
Galerie Italienne
Graphic Design festival - Paris
IMDA
Ligne Roset

Maison&Objets
RF Studio
Roche Bobois
VIA Paris
Éducation et Culture
Centre Pompidou
Fondation Bettencourt Schueller
Fondation Cartier
Fondation Hermès
FBQ Museum
Éditions Hazan
ENSAD - École nationale supérieure des Arts Décoratifs
Human Rights Watch
Laboratoires d'Aubervilliers
Maison de l'architecture
Ministère de la Culture
Ministère de la Ville, de la Jeunesse et des Sports

Musée Camille Claudel
Musée du Louvre
Norma éditions
Pavillon de l'Arsenal
Réunion des monuments nationaux
Skira
Esba TALM - École supérieure des beaux-arts Tours Angers Le Mans
Unesco
Hôtelerie & Restaurants
Marugal
Accor Hotel
Luxe & Mode
Byredo
Boucheron
Breguet
Cartier
Chanel
Hermès
Kering
Lalique
LVMH
Van Cleef & Arpels
Veuve Clicquot
Credits
All material is copyright protected by Undo-Redo and must not be reproduced without prior consent.