Environmental design
Breguet Museum
Breguet - Swatch Group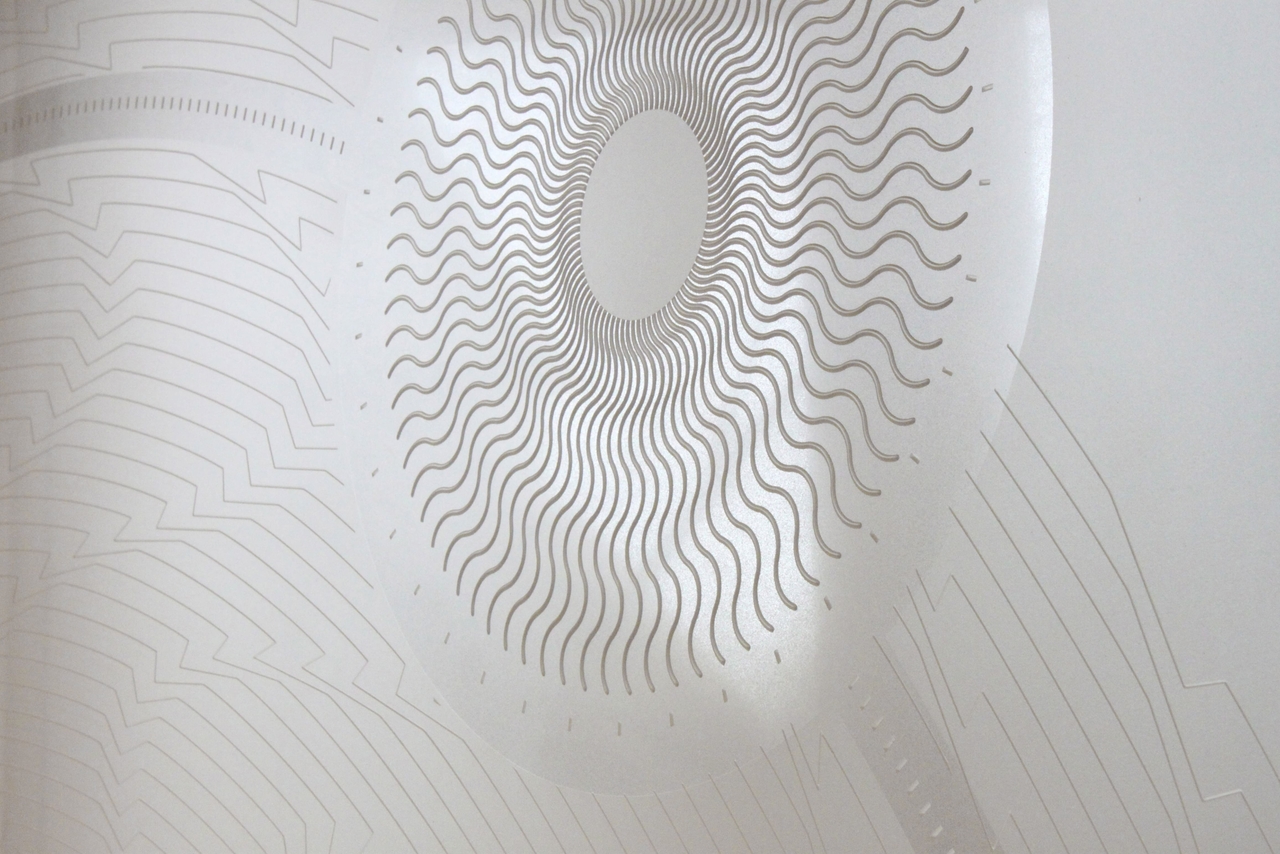 The Breguet Museum presents an exceptional collection of documents and objects relating to the history of Breguet, a Swiss luxury watch brand. This gem, located on the first floor of the Zurich boutique, highlights the values ​​and know-how of the brand in a cozy and elegant atmosphere conceived by the architect Adeline Rispal.
The Rispal studio called on Undo-Redo for the graphic decoration of the space as well as the window painting.
The large engraved glass shutters, which provide a link between the windows, are inspired by guilloché art, "one of the signs of recognition of a Breguet watch". Undo-Redo has chosen to create a macro-scale of these infinitely small frames to reveal their elegance and complexity. The flattening of the sets exposes them as abstract landscapes, backlit by natural daylight and (artificial) bluish illumination at night.
The work on the glass allows a light-filtering finesse that combines the opacity of the frosted surfaces with the transparency of the raw glass.

The project is achieved in collaboration with
Valérie de Berardinis