Graphic design
Palio di Siena
Hermès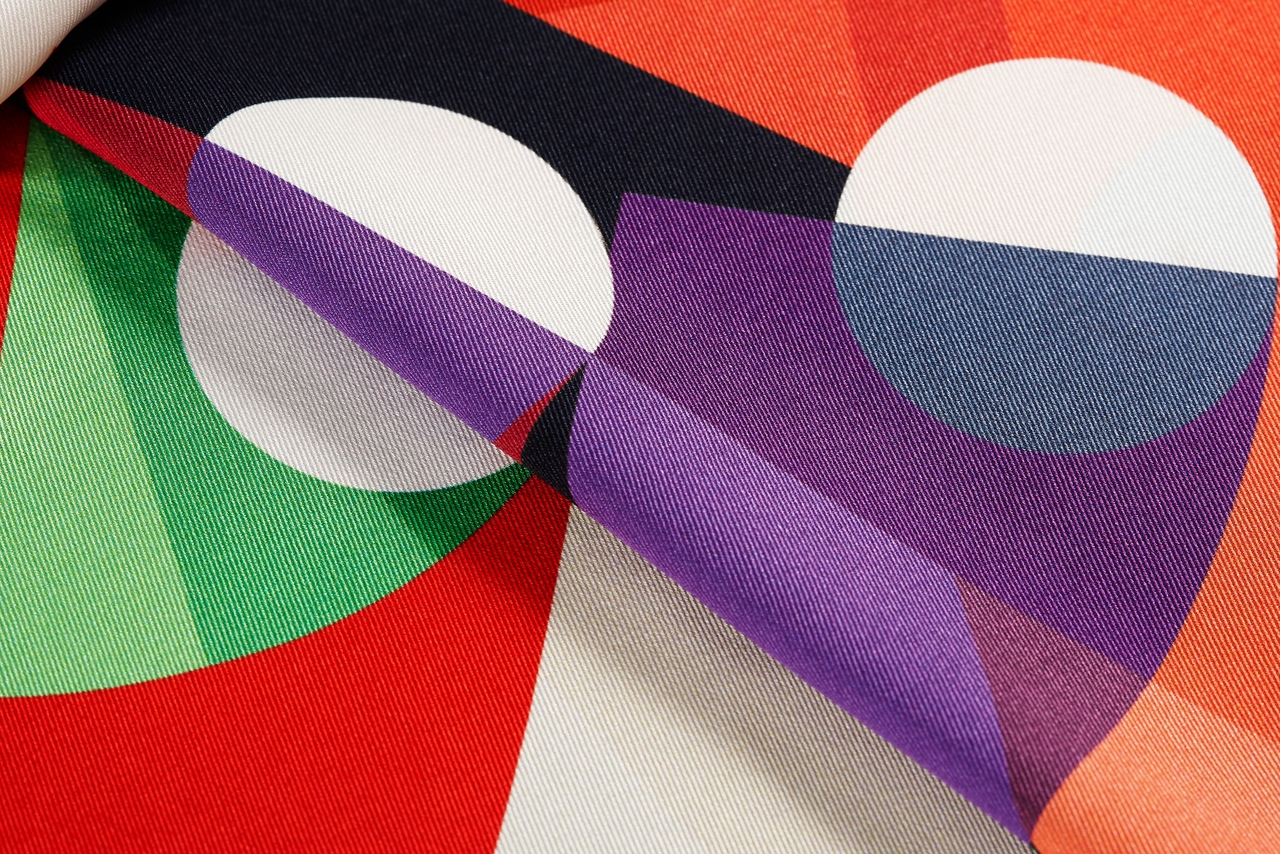 "Palio di Siena" is the first silk scarf drawn by Undo-Redo for the legendary Maison Hermès. Twice a year, on the 2nd of July and the 16th of August, the famous Piazza del Campo of Siena (Italy) hosts a wonderful and popular celebration drawing spectators from all over the world.
Representing historical neighborhoods of the city, called "contrade", pairs made of a horse and a rider ride into an amazing race on the slippery surface of the piazza.
Undo-Redo gives its interpretation of this ancient celebration, which has roots going back to the Middle Ages. In its own very graphic way, it represents the jockey's laps around the piazza with circles of blazing comets. Going around, as a frieze, the motifs symbolize the "contrade", inspiring an innovative geometrical typography where the letters are inscribed as cabalistic signs.