Editorial design
Rive Gauche
RDAI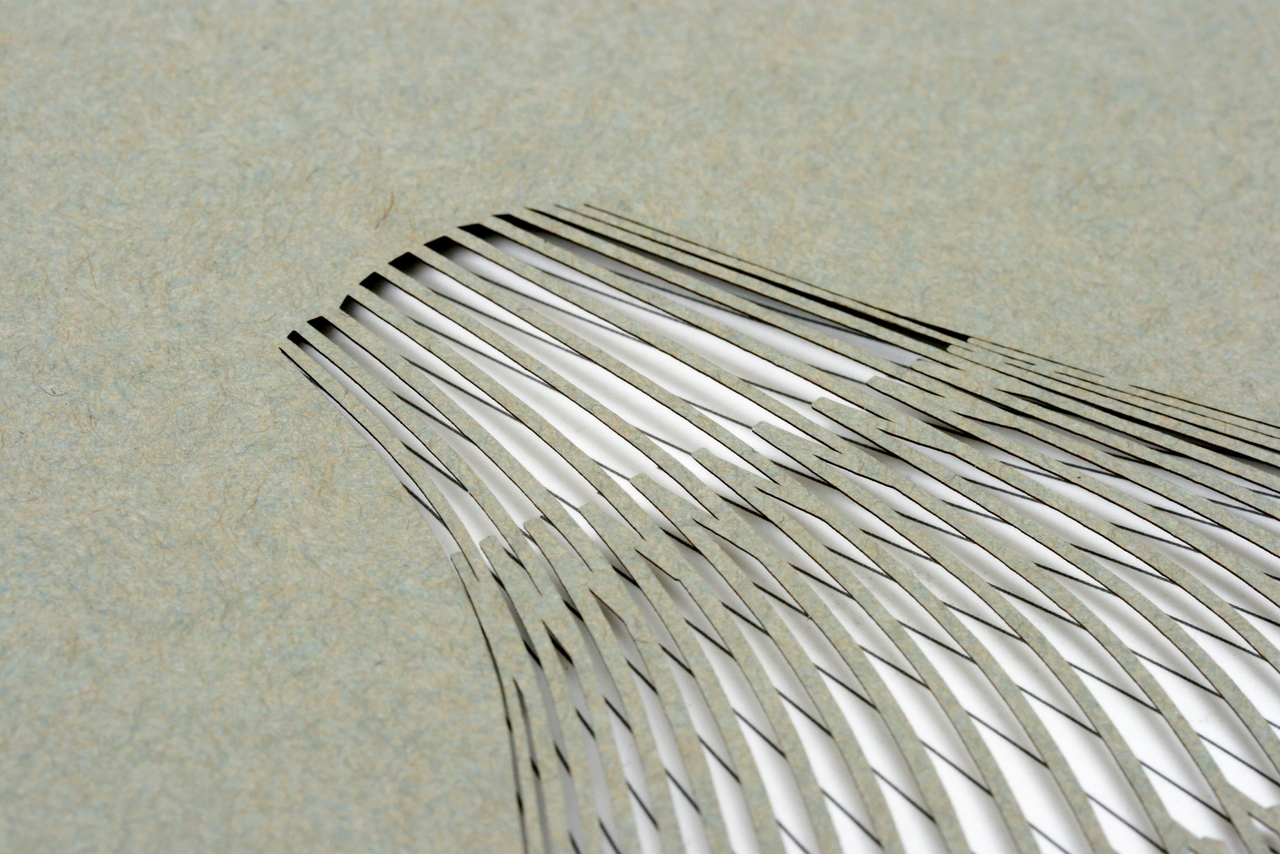 Registered historical monument, the Lutetia pool, in the heart of the Saint-Germain-des-Prés district, has transformed into the first Hermès boutique on the Rive Gauche (Left Bank).
Hermès has entrusted the RDAI agency with the design of this new venue to translate some of the values ​​of the House into space: heritage and modernity, know-how and creation. After a careful restoration, the intervention of RDAI resulted in the appearance of three monumental ash tree huts which house the Hermès collections.
It is these complex and organic structures that are the starting point for the concept of the press kit, produced by Undo-Redo.
The selected water-stained paper - from the wide range of creations of the Japanese paper manufacturer, Takeo - is a tribute to the mineral universe of the Lutetia pool, composed of both natural and extremely refined materials.